This time of year always brings a frisson of excitement for us, as the growing season brings with it some of our most favourite flavours and the fresh crisp taste of spring. We know that there will be an abundance of top-quality ingredients around to spoil our clients with, and we can really get our creative juices flowing with the menus we provide.
I'm Colleen and I co-own & run Sainlo Events Catering – the on-site catering at Home Farm Glamping. We're all about making meal times easy, so I thought I would share some of our favourite spring flavours and give you a few cooking ideas after what has seemingly been a decades-long winter!
Shopping local
We have noticed over the years that as it becomes more and more possible to get any item any time it's easy to forget that there is a season for everything and some of them are really short! That, we think, is part of the magic of spring, because although you may have been eating all the same things all year, suddenly those ingredients are at their very best, and didn't have to travel too far to get to you. It seems obvious, but even if your only shopping option is the supermarket it's definitely worth seeking out the products that are least well travelled and will naturally grow locally at this time of year. If you can get to a farmers' market so much the better, as those items will be that one step closer to the plant they came from. We firmly believe fresh is best!
For me there is something so special about biting in to a Kentish strawberry in July – I grew up in Kent about 5 miles from Mockbeggars farm – the main supplier of Wimbledon's strawberries. That flavour of a fresh Kentish strawberry – a distinct taste from a Spanish strawberry in September – is the taste of my childhood and I love it!
Top-tip 1: shop as locally & seasonally as your local amenities & budget will allow.
Getting the best flavour
Another tip that's music to my ears – after preparing seemingly endless soups, hotpots & stews for the family through winter –  is that spring veg is best left with the least intervention for the most flavour. Most of your very seasonal items need little more than a few minutes blanching in boiling water. Then that top-tip – made famous by so many series of master chef – straight into cold water to ensure you keep the colour, and stop the cooking process.
Look out for colourful varieties of your favourite veg as well. One of the ways we like to elevate our spring veg selections is very much through the use of non-green-green veg. The heritage varieties of everything from cauliflower to potatoes will give you purples, reds, oranges and even the occasional blue to brighten up your dish. The great news is that you can pick more varieties up in the high-street supermarket than in the past so it's not even a massive undertaking to make your Tuesday night dinner look quite fancy!
Top-tip 2 – brighten up your meals and add nutrients by seeking out heritage varieties of your favourite veg.
At the moment we love purple carrots, mixed heritage cherry tomatoes (red, orange & yellow) and yellow courgette. This is a sure fire way to liven up the cooking and inject a bit of energy into meal time.
What to serve
The other wonderful thing about spring is that as we come out of a semi-hibernation phase (or perhaps total in the case of the year we've just had) our bodies are ready to shake off the winter and naturally crave something lighter to eat. This is great news if you are sick to the back teeth of preparing so many meals at home through lockdown. Something like a delicious pea & mint soup can be batch cooked and split into freezer portions providing the perfect lunch solution right through until summer. Preparing it at the peak of the pea season (with fresh peas if you can stand the effort of shelling them)  means you will capture all of that seasonal freshness to enjoy all season long. Lots of meals can be prepped and plated in 10-15 minutes and accompanied by fresh salad leaves that make you feel slightly saintly too!
My favourite quick bite is a trio of peppers just lightly sautéed and served with various lettuce leaves with a honey and balsamic dressing. I usually put a little bit of chicken with it and it totally hits the spot, if you are vegetarian you could blanch asparagus with it (especially around May/June when it's best)  or add avocado.
Spring brings us speed & ease of cooking which means that if you, like so many, are juggling a million things you can at least throw together a delicious meal in under an hour for a change.
Top-tip 3: batch cook your favourite spring veggies into soups when they are at the peak of their season then freeze portions so that you can enjoy that spring time freshness right through until summer.
Feeling Inspired?
We hope you will feel inspired to cook up some delicious spring dishes now, but if you still need a helping hand in the kitchen check out our fresh-chilled meal delivery delivery service or drop us a line to help you with catering your next party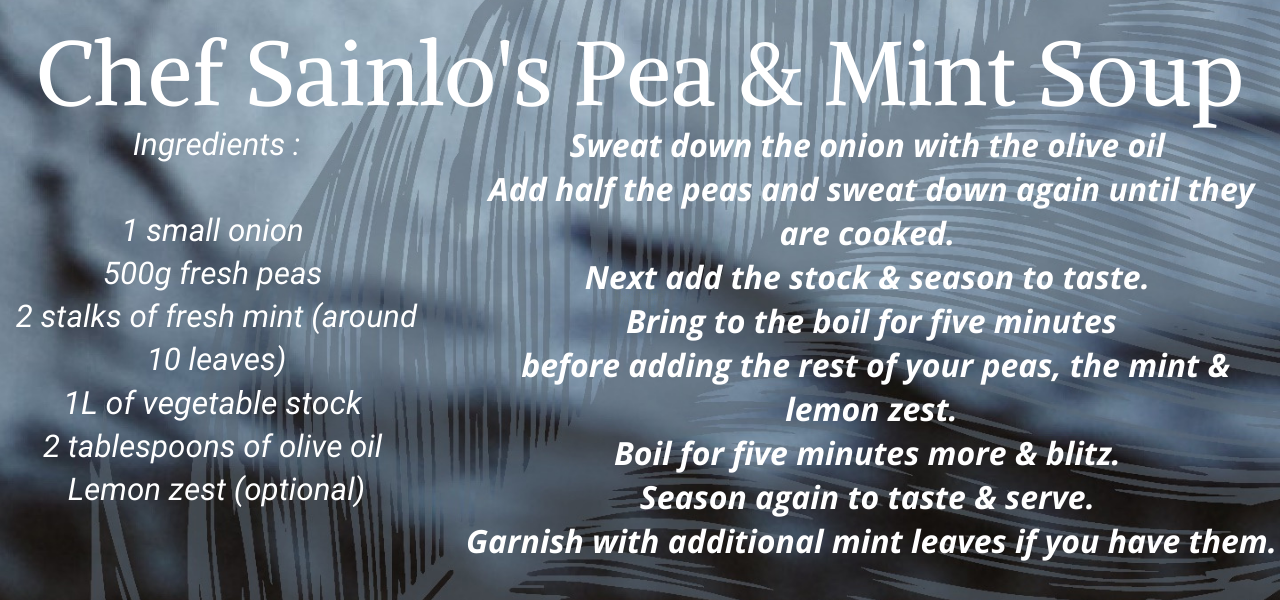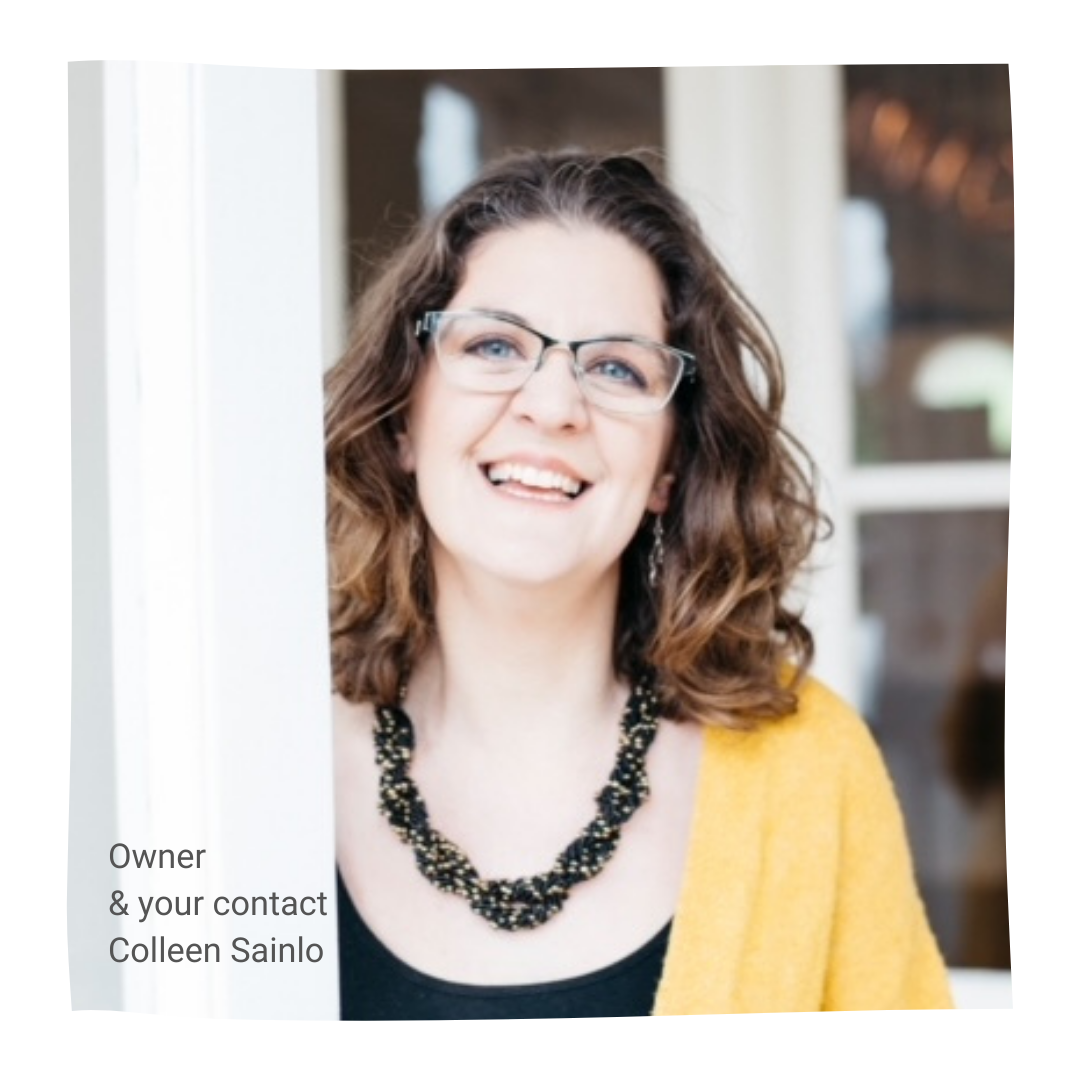 Colleen Sainlo
Colleen is co-owner of Sainlo Events Catering, with Husband and Michelin trained Chef Jean-Luc Sainlo.
She works with clients on every event to make sure that each menu is tailored to their vision and that everything runs smoothly.
Away from work Colleen is "keeping the wheels on" in a busy household and understands all too well the pressures of balancing family life with a busy work life.