Dinner Delivered Quality Fresh Meals To Your Door
Our Dinner Delivered service was born out of the upheaval of 2020 but has proved to be popular beyond the confines of lockdown and has over the course of the last 18 months evolved into a family dinnertime staple.
How it Works
We have a rolling 4-weekly menu available to order your meals. Clients place an order for the following 4 weeks. Meals are delivered to your door every Thursday afternoon.
Not going to be around one week? Unexpected guest? Sudden change of plans?
Don't worry, we are completely flexible, simply email or phone to pause, add meals or make a quick tweak to your order.
Celebrating something Special?
Staying in is the new going out, We can help you to mark your special occasion with our Dinner Delivered Celebration menus. These menus are designed to bring a little luxury into your life. So, whether it is a birthday celebration at home, date night, or celebrating your latest achievements we are on hand to help
We prepare and plate up your menu for you so that you get the full Sainlo effect, we bring your meal to you chilled and ready to simply pop in the oven and serve.
You can take a look at our menus and order below.
Of course, if you have specific dietary needs you can get in touch to discuss those with us and we can tailor something to suit.
We bring quality style and flavour to your table
OWNER & HEAD CHEF
Jean-Luc Sainlo
Jean-Luc grew up surrounded by family and food on the Caribbean island of Guadeloupe. At 16 he moved to Lyon to study at a top French Lycée for chefs. He became an apprentice to Michelin-starred Chef Philippe Chavent and worked with both Gordon Ramsay and Jean-Christophe Novelli at restaurants in the UK. Jean-Luc is all about quality food and flavour. Whatever your taste expectation…he will surpass it! Instagram: @chefsainlo
We're passionate about high quality cuisine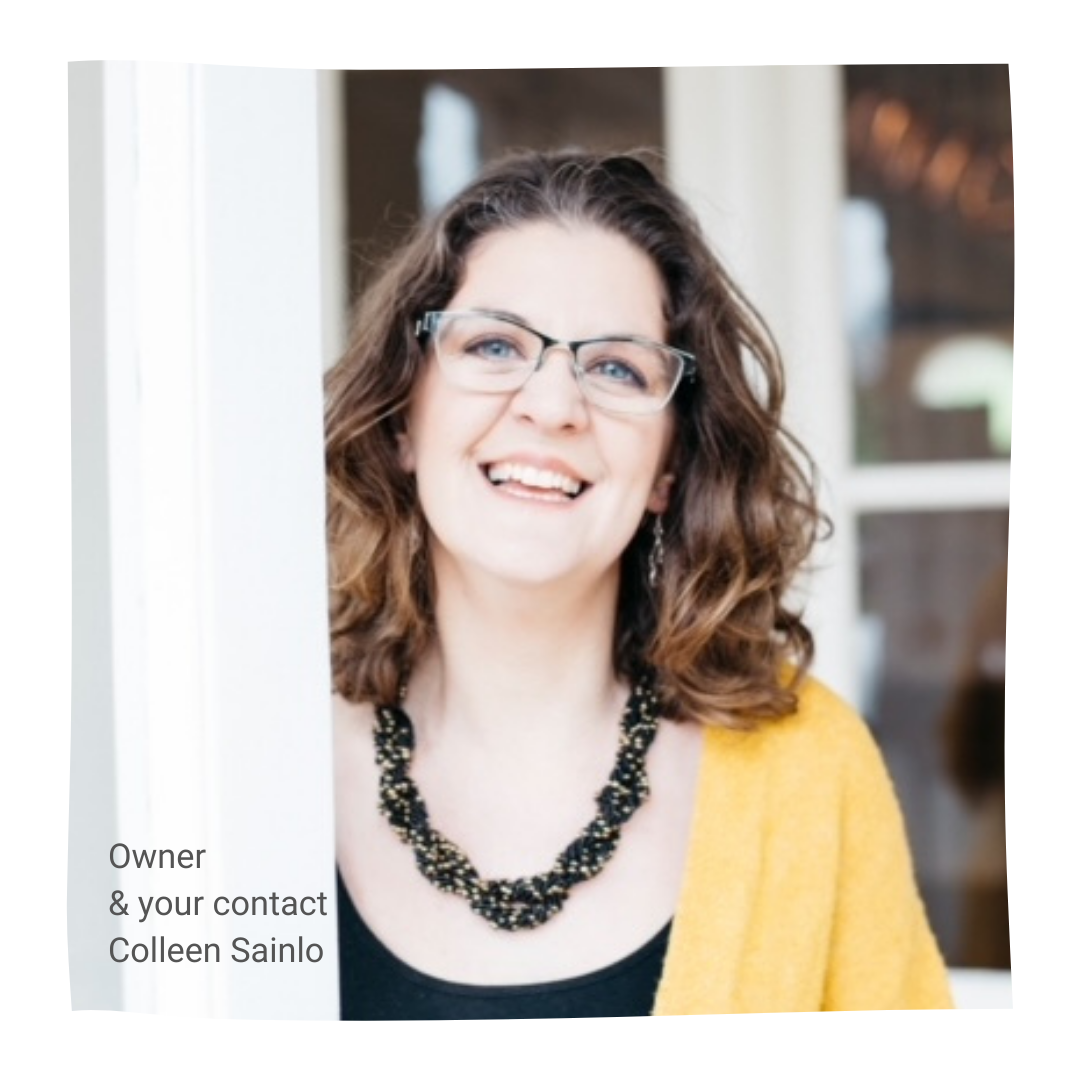 OWNER & YOUR CONTACT
Colleen Sainlo
Colleen is the practical problem-solver, working outside of the kitchen, to marry the way in which clients want to eat with the services Sainlo Events provides. She's the one you tell your dream menu to and she sets in motion the delivery of that dream to your table. Dinner Delivered was an idea born out of being a busy parent in these challenging times…Colleen always believes in a better way! Facebook: @sainloevents